Formula Shortages
Updated information for WIC families regarding baby and toddler formula shortages and recalls can be found at the Colorado WIC website. Information includes:
What is causing the shortage
Tips to locate formula
What to do if you have run out of formula
Formula options for WIC families
Colorado WIC information is also available for Healthcare providers assisting WIC families with their formula needs. 
Contact your local WIC office for help finding formula.
---
What is WIC?
WIC provides free nutritious foods and nutrition education to improve the health of participating families that include pregnant, breastfeeding and postpartum women, infants and children up to the age of 5 years. . 
Good nutrition during pregnancy, after delivery and for young children is so important for good growth.  
Foods on

WIC

contain specific nutrients to promote good health. 

WIC

provides eating tips, parenting support and referrals to other

programs

you are interested in.
All families are welcome - moms, dads, grandparents, kinship care and foster parents.

WIC

has staff trained in lactation to support you on your breastfeeding journey! Click here for breastfeeding resources.
It's Easy to Join?
Call your nearest WIC office to request an appointment.
If a family member participates in Medicaid, SNAP or TANF they will automatically qualify financially. Find eligibility information here.
This pre-screening tool will show you if you qualify (gross income is considered, not take-home pay).
What do families receive?
Nutritious foods to improve your health. This is the list of foods on the program (español and other languages.)
Free nutrition counseling with Registered Dietitian Nutritionists and caring, qualified staff you can trust and who care about you.
Breastfeeding support provided by staff trained in lactation.
Referrals to other community partners to assist your family, for example dental care or SNAP.
Learn helpful tips about shopping, which foods to purchase and so much more.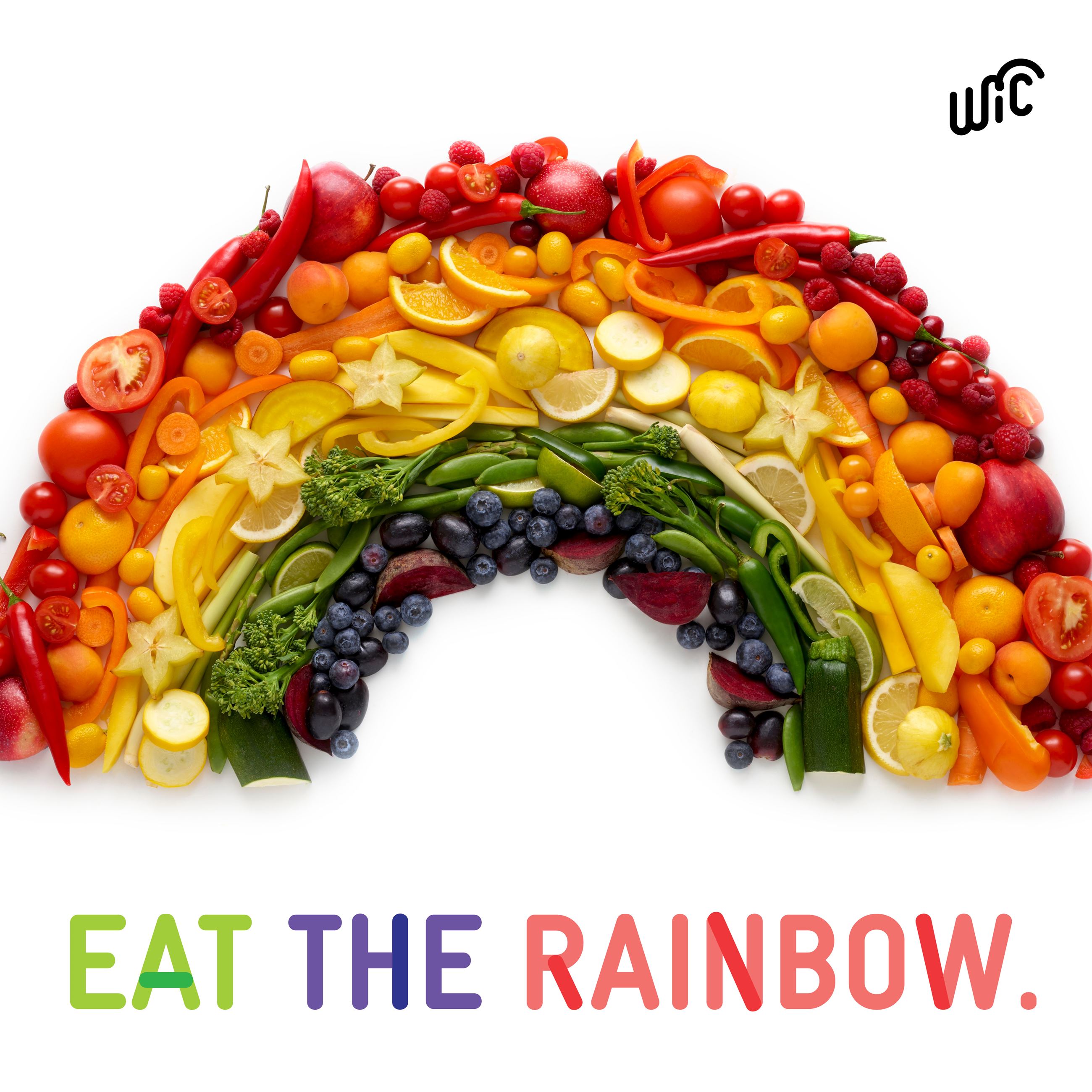 More Fruits and Vegetables!
Participants one year and older receive $35 of fresh or frozen fruits and vegetables each month through September 2022 and perhaps longer. Additional food received is valued at $50 and includes milk, cheese, peanut butter, beans, eggs, whole grain bread and much more. Save money and improve the nutrition of your family by joining the WIC Program today.
The WIC Program is completing all appointments by phone. 
WIC is currently enrolling new families. 
Appointments are completed by phone. Call your nearest WIC office to schedule an appointment (see locations listed at the right).
Food is purchased at local grocery stores with an eWIC card.
---
Breast Feeding Support
Breastfeeding is the healthiest option for babies and mothers. The Academy of Pediatrics recommends exclusive breastfeeding until age two.
However, according to the Colorado Department of Health and Environment, in Colorado only 1 out of 4 infants are breastfed exclusively for the first six months of life and 1 out of 4 infants continue to be breastfed through their first birthday. Breastfeeding mothers need support from their community to be successful.
Breastfeeding Resources
WIC Services
Hours
Monday - Friday
8 a.m. to 5 p.m.
Days and hours may vary by location
Locations
Bennett**
Fully Remote Services
303.363.3004
Brighton
30 South 20th Avenue, Suites F/G
Brighton, CO 80601
303.659.2335
Commerce City
7190 Colorado Blvd., Suite 200
Commerce City, CO 80022
303.439.5990
**Temporarily closed to the public or do not have WIC Staff onsite due to the pandemic.