Take Control of Your Health and Your Diabetes
Classes provided at NO COST to participants.
---
Journey to Wellness (National Diabetes Prevention Program)
Journey to Wellness is a grant funded year-long lifestyle change program that will give you the tools you need to become a healthier you.  Designed for folks who live with pre-diabetes, have previously been diagnosed with Gestational Diabetes, or who score a 5 or higher the risk test for Prediabetes.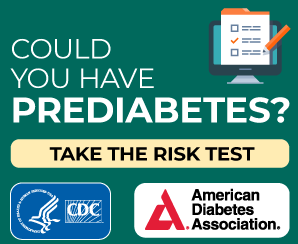 Upcoming Journey to Wellness Classes:
Wednesday, starting August 16, 5:30-6:30 p.m., virtual via Zoom
Tuesday, starting August 22, 10:30-11:30 a.m., in Spanish, virtual via Zoom
Wednesday, starting September 6, 9:15-10:15 a.m., Margaret Carpenter Rec Center, 11151 Colorado Blvd, Thornton
Please join the waitlist to be informed when our future class schedule is posted.
Próximas Clases para el Camino al Bienestar:
Martes, a partir del 22 de agosto, 10:30 de la mañana 
Únase a la lista de espera para recibir información cuando nuestro nuevo horario de clases esté disponible.